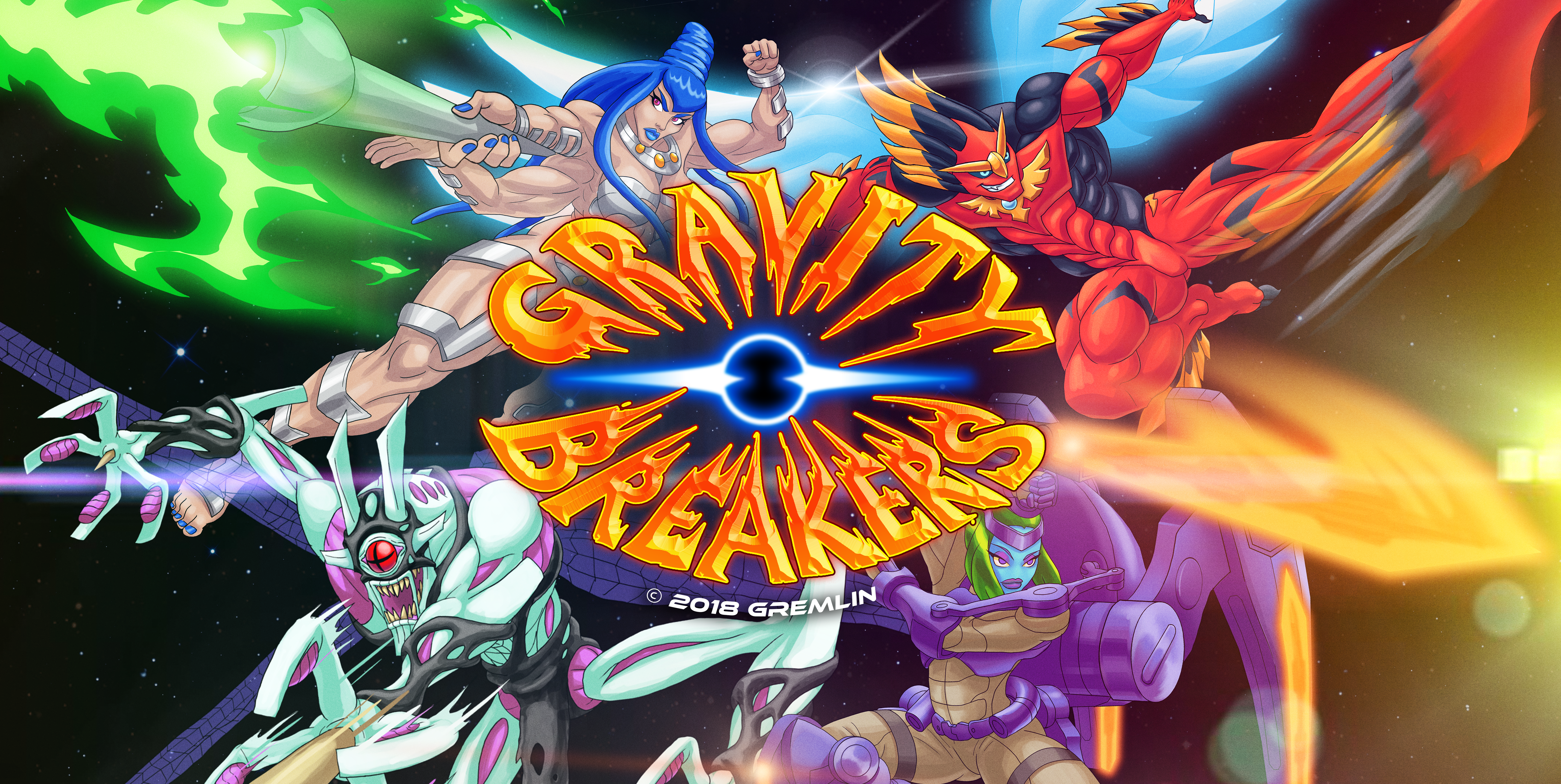 Gravity Breakers
Last build before ver.0.2
---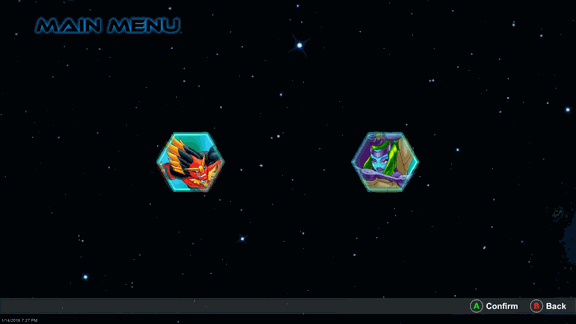 Hey everybody! Ver.0.2 is almost ready, Nancy is feature complete but we just want to tidy up a few bugs before we move on to the next milestone.

Gravity Breakers ver0.1.9

*Finished Nancy implementation, minor bug with far tilt+B (forgot to turn off steering on spear)
*Super rough character select implemented, we'll be fleshing this out more in next build
We are going to try and fix these bugs before calling it ver.0.2
*Projectiles mysteriously teleporting
*Shield Break animation no longer playing
Stuff we plan to fix soon:
*the HUD is busted atm but since we are going to be completely overhauling the HUD in the next build we aren't going to waste time fixing the current broken one. Here's a mockup: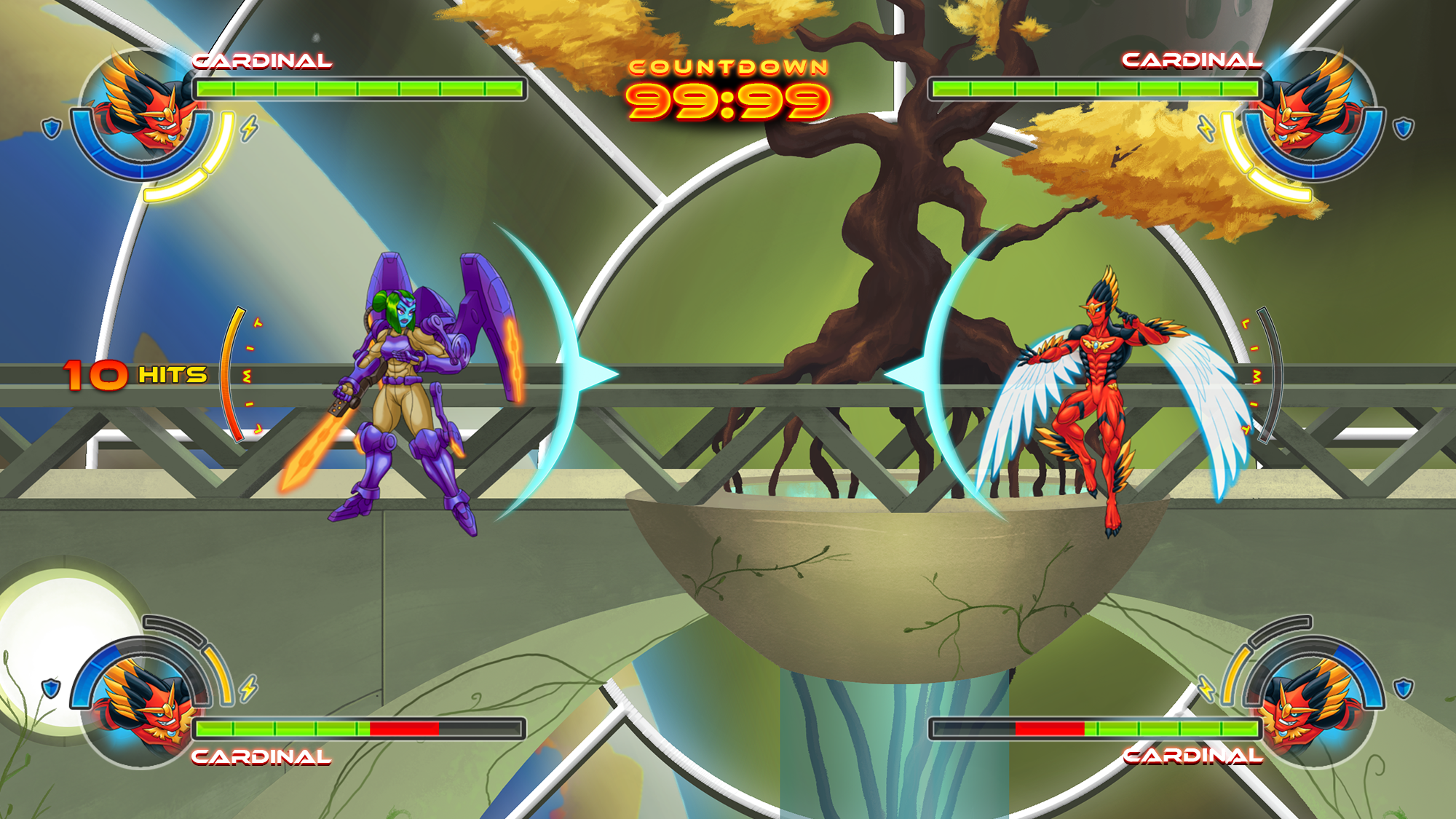 *Adjust hit-pause. No longer pauses entire scene, apply to characters and projectiles seperately:
Close range attacks: only the attacker and victim pause (other players, projectiles and hitsparks/FX are unaffected)
Long Range attacks: only the victim is paused (attacker and other players, projectiles and hitsparks/FX are unaffected)
*Victim wobbles during hit pause
*Add Camera Shake during hitpause
*Adjust super slomo: character initiating super+camera should NOT be effected by slomo, play normal speed.
Super startup animations will need to be adjusted.
We are always looking for feedback so please hop into our Discord Server and let us know what you think! And remember, we'll raising the price to $5 when ver.0.2 drops so get it while the gettin is good.
Regards,
Joseph, Project Lead
Files
GravityBreakers ver0.19.zip
72 MB
Jan 16, 2018
Gravity Breakers quickstart guide.txt
1 kB
Jan 16, 2018
GBpatchnotes ver0.19.txt
1 kB
Jan 16, 2018