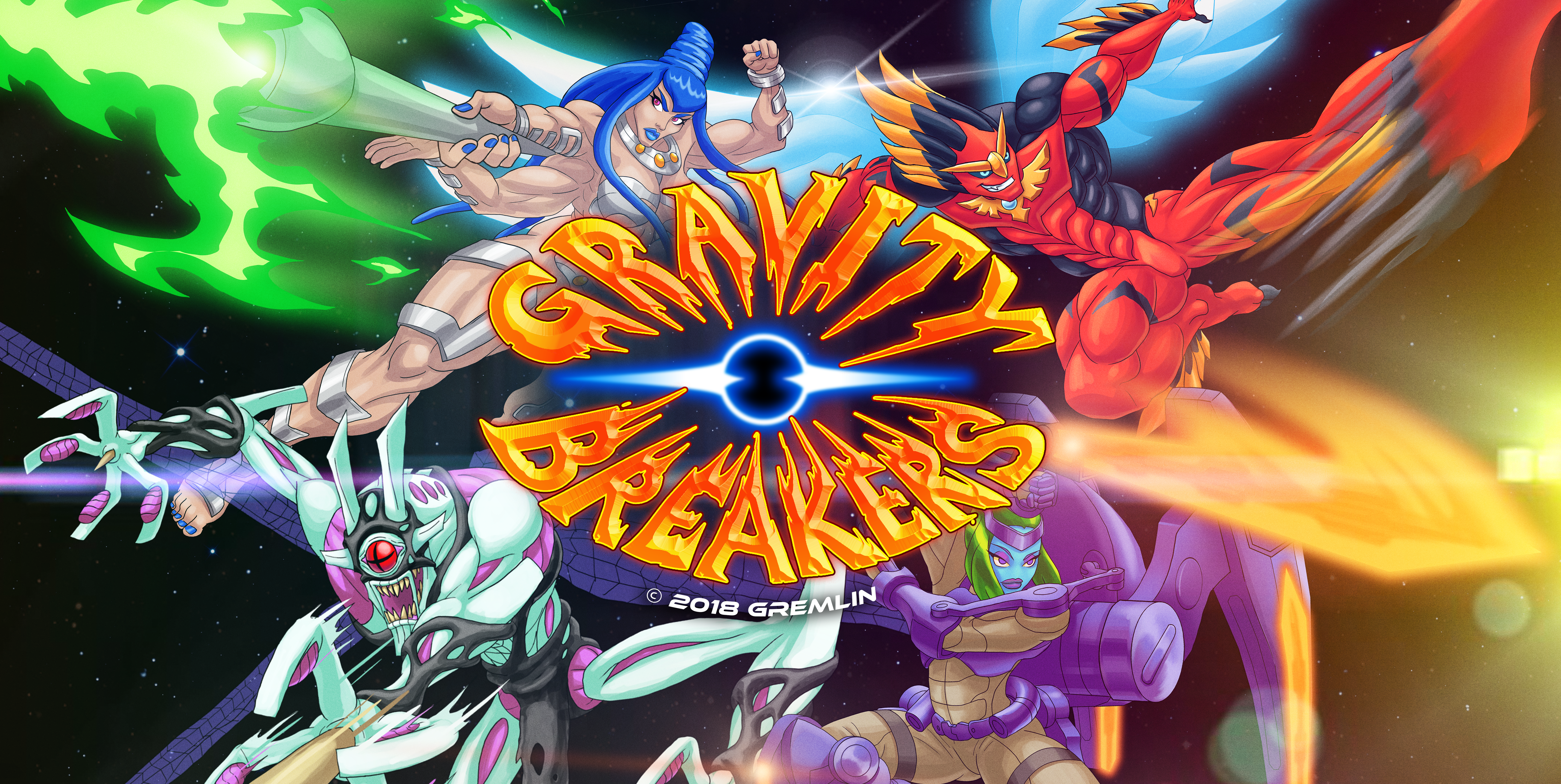 Gravity Breakers
ver.0.3.1 SUPER EARLY 4p mode and button config
---
4 PLAYER MODE!
A note from our coder Will:

It should work in the remap menu, but It's not ready for public at all. 4 player hasn't been tested in a long time >_>
Players beware this mode is super buggy and needs a lot of work. We'll be focusing a lot on this mode in the coming updates. A few improvements we have planned:

Adding a 'Switch Target' button
pulling the camera back a bit
team mode (friendly fire off)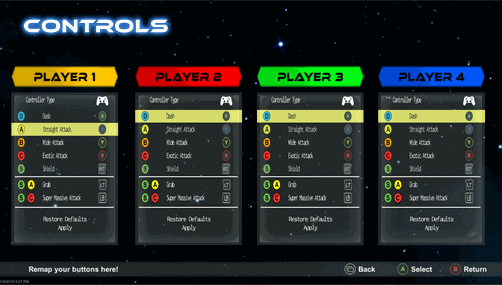 BUTTON CONFIG IS BACK
Its a lot closer to the intended design now. Of course it still needs work and we will continue to polish the look and flow of this menu as we go. Stuff we'll be adding:
allow keyboard to be assigned to any player (currently keyboard can only be assigned when pressing ENTER at the titlescreen)
when keyboard is in use, replace controller icon with keyboard icon and the button icons with simple text
no need to press A before assigning control, just tap the button to remap
once a button is mapped, automatically move down to the next button
VALERIA DEVELOPMENT CONTINUES
We're nearly complete with creating all of her art assets and we've already started rigging and animating her. She should be appearing in a build very soon...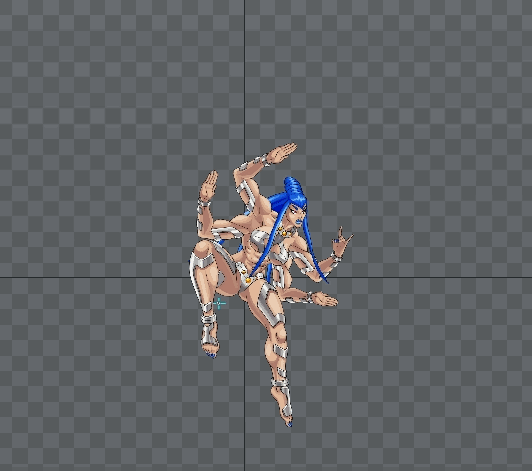 Of course all of these new systems will require lots of testing and feedback so please chime in here or on Discord!
Files
Gravity Breakers ver.0.3.1.zip
111 MB
Jun 17, 2018
Gravity Breakers Changelog.txt
7 kB
Jun 17, 2018